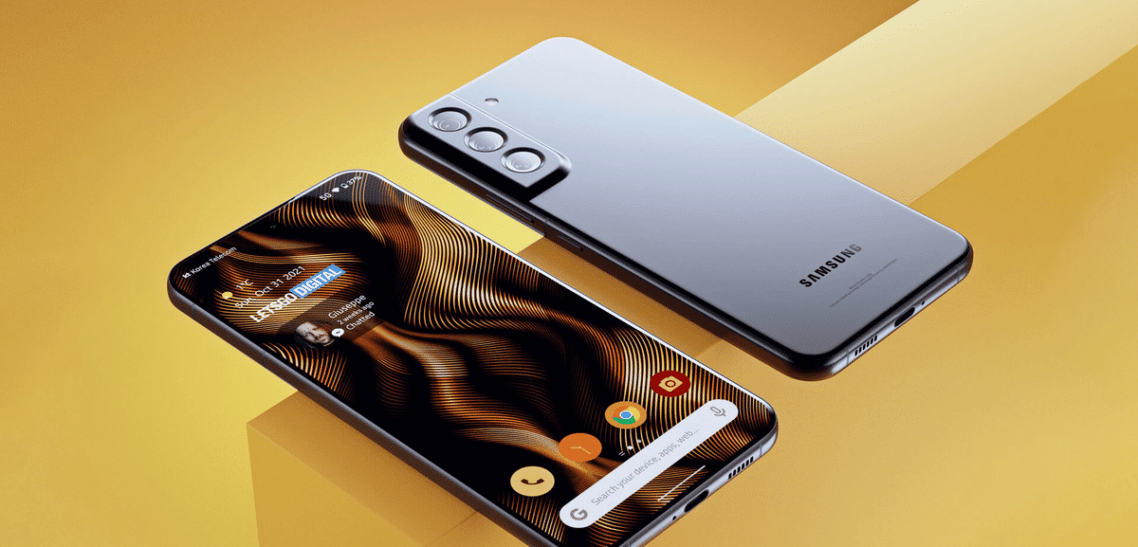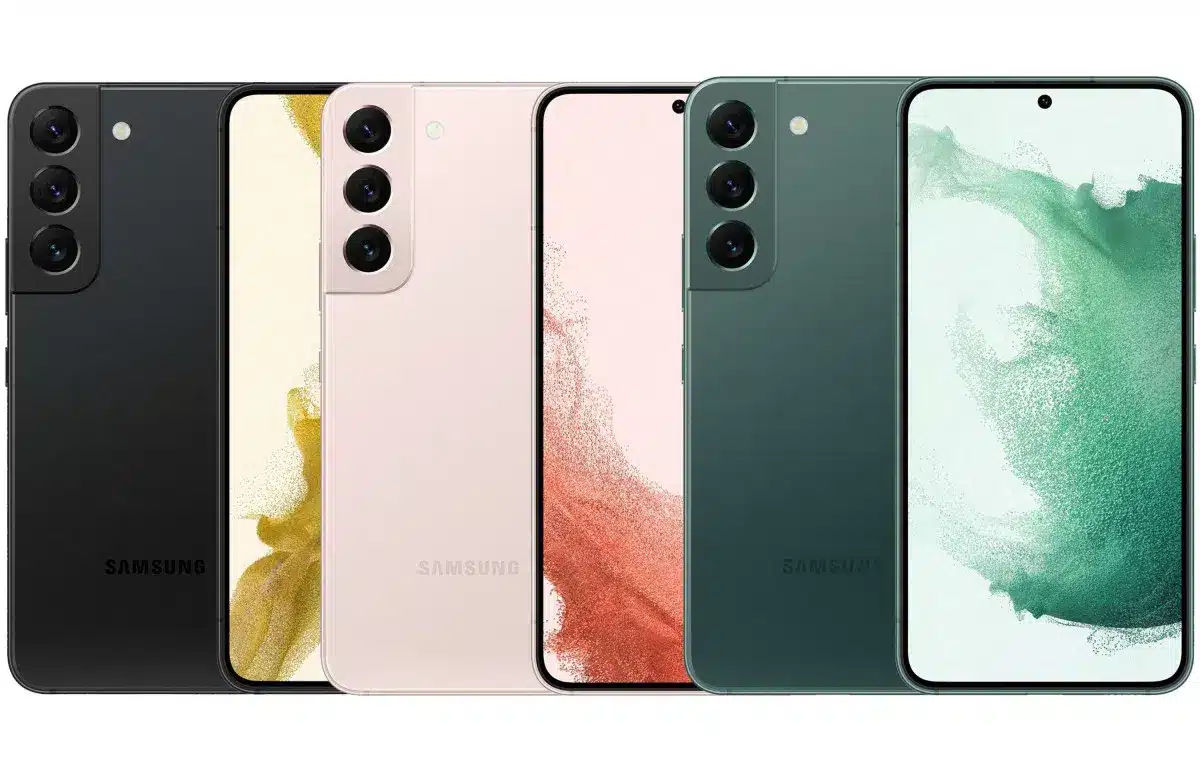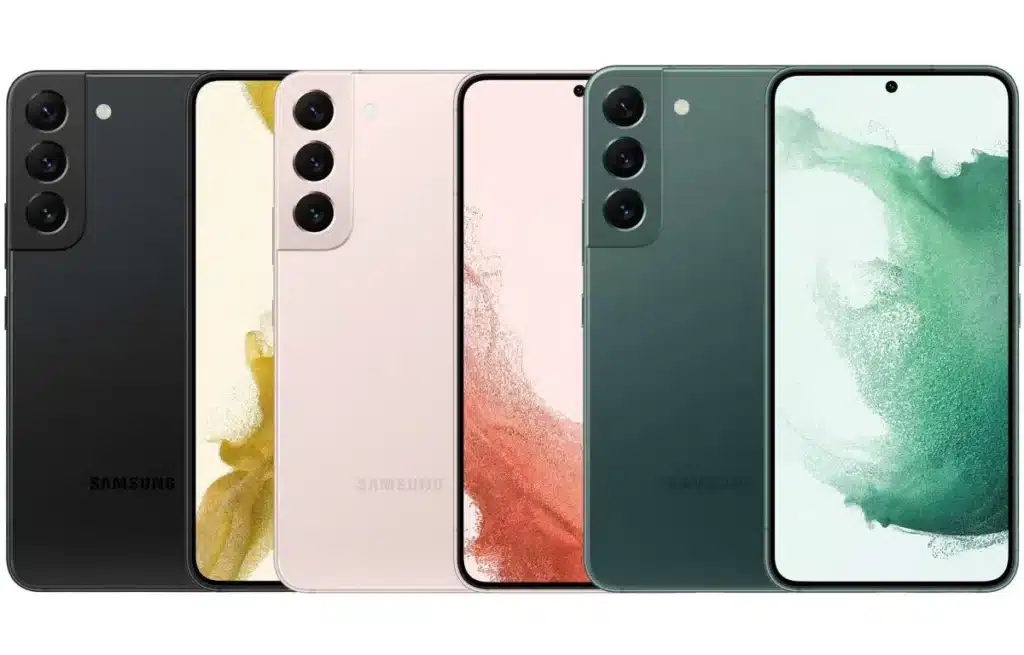 Samsung released its all-new S22 Plus Phone with some great features and boosting a whole new design with a better display, new camera sets, and a great new processor with an equally matching battery pack to keep you going throughout the day.
What do we have in the box?
Box itself is slim with a significant 22 number on its front. Inside, we have our brand new Samsung S22 Plus Phone, Paperwork, Sim Ejection pin, and a charging cable. Yes, there is no wall mount charger in the box this time.
Powering up the Phone is an excellent experience as it welcomes you with the signature Samsung tone and 22+ logo, which reminds you again that it's a whole new lineup.
Design:
The design is new, and we have a small notch with a selfie camera in it and a lot of room for a screen, which makes it a great phone. Looking at the back, we have a three-camera setup mounted on the Phone's left side with a flash in the body itself.
Borders are curved, which shows a significant improvement in the design, and it makes it look a lot better than its predecessors. The curved design makes the Phone look a bit smaller, making it easier to hold.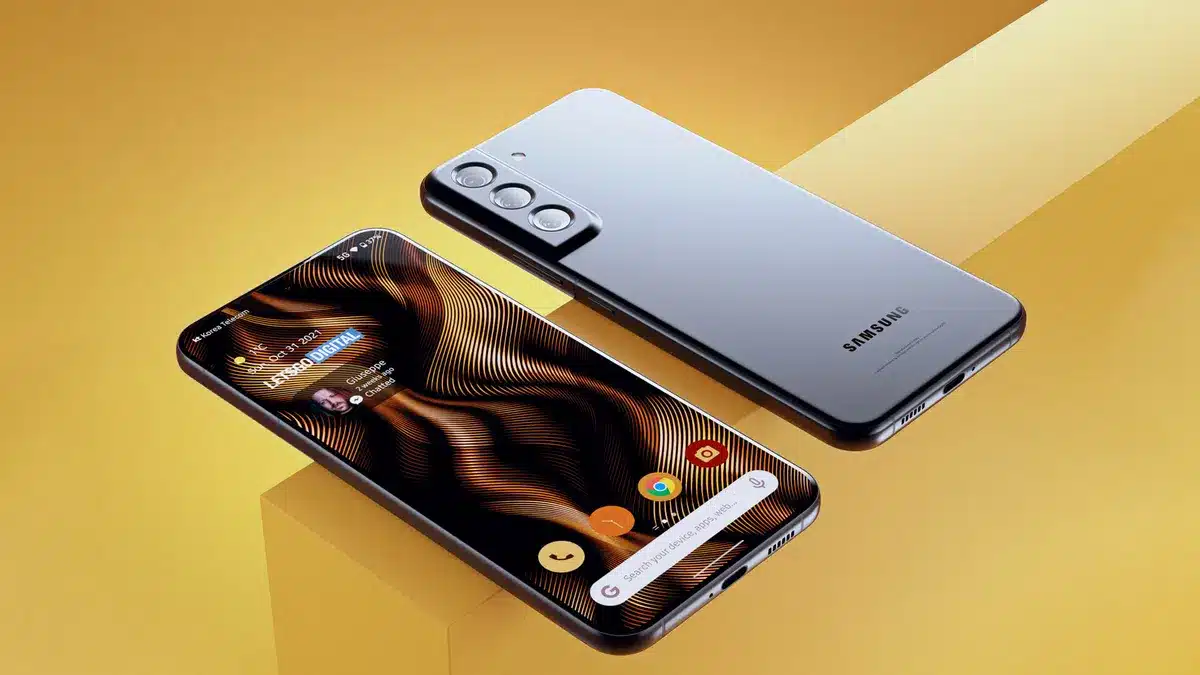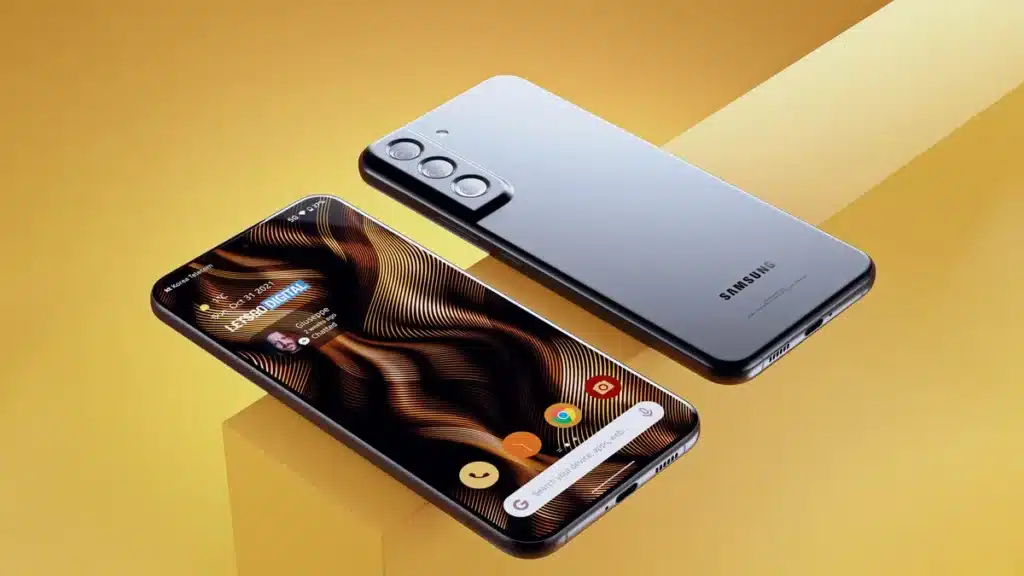 There is a microphone on the top side of the Phone, which sounds quite usual as all companies have been making it like that. There is a power button, volume buttons, and a new Antenna on the right side.
I wonder how much it will enhance the Phone's signal reception. I always feel that the Samsung phone gets a bit hot when we use it continuously for a more extended period. But this time, Samsung S22 plus is the opposite of what I have been thinking about the Samsung devices previously.
Display:
The display of the Samsung S22 Plus boasts a screen of 6.6 inches with a 120hz max refresh rate. The screen is built of Corning Gorilla glass which is quite strong for long-term usage.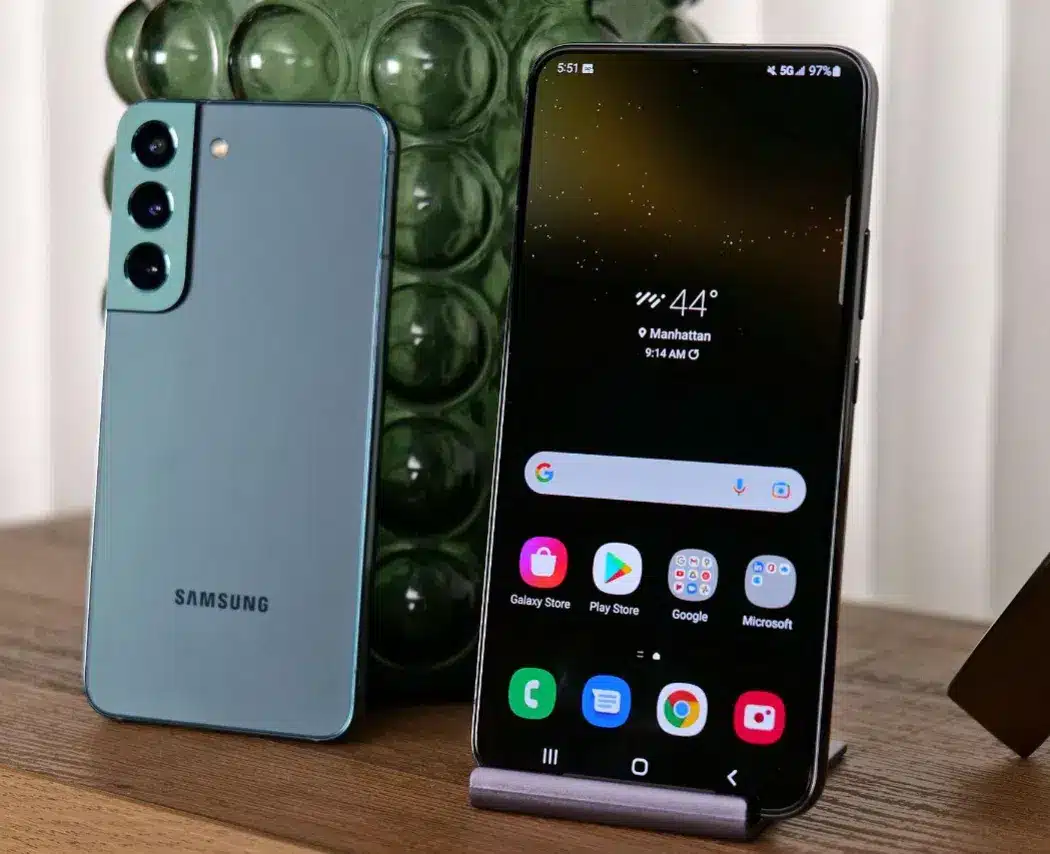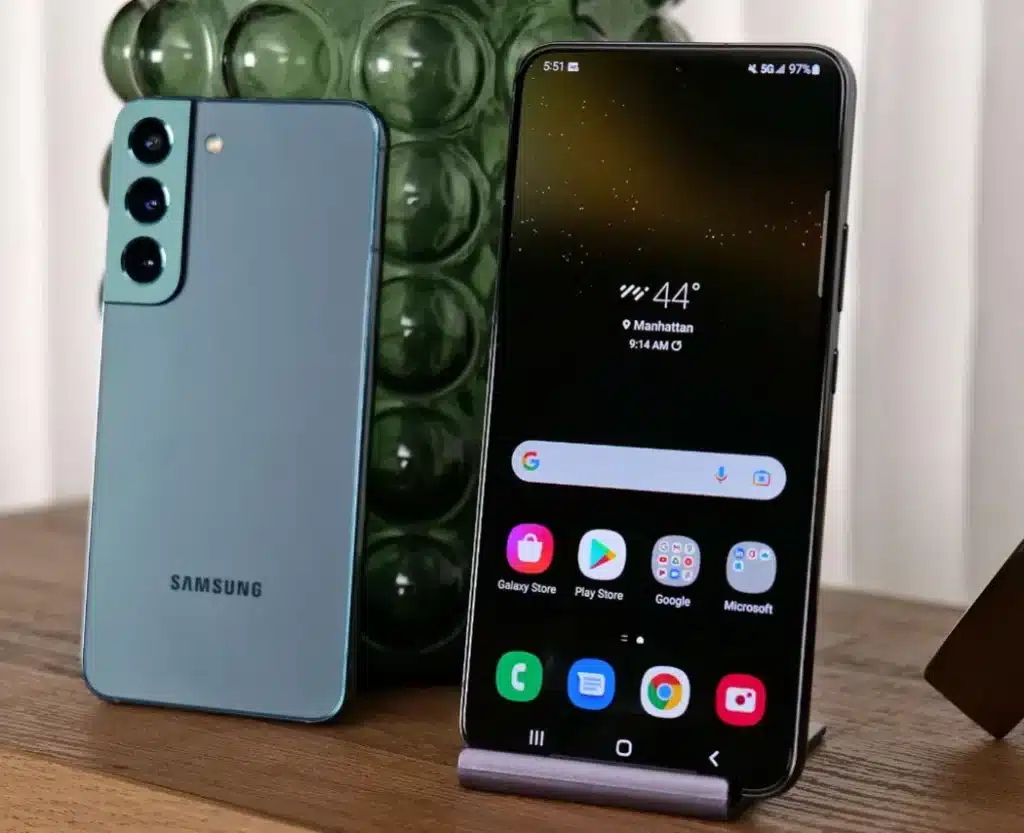 Camera:
Samsung S22 Plus uses a straight line vertical camera lineup system in the Phone and has three cameras:
1- 12 Megapixel Ultrawide camera at the top.
2- 12 Megapixel wide camera in the middle.
3- 64 Megapixel telephoto camera at the bottom.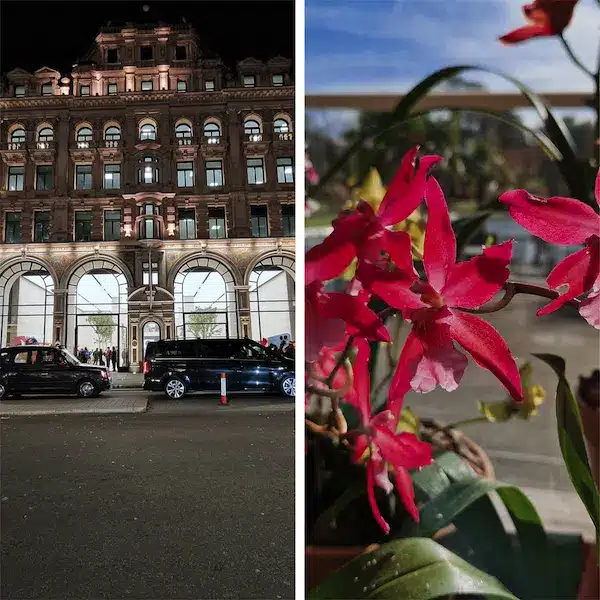 The new camera setup is excellent, and it captures amazing photos both day and night.
Software & Performance:
The Samsung S22 Plus performs excellent because it uses the latest Qualcomm SM8450 snapdragon 8 Generation. The newest Chipset makes your phone performance even great while using the Phone.
The CPU of Samsung S22 Plus is Octa-core (1×2.8 GHz Cortex-X2 & 3×2.50 GHz Cortex-A710 & 4×1.8 GHz Cortex-A510), which is also the top of the line CPU. Samsung uses the Android VersionOne UI4.1 Operating System, which enhances the Phone's security level.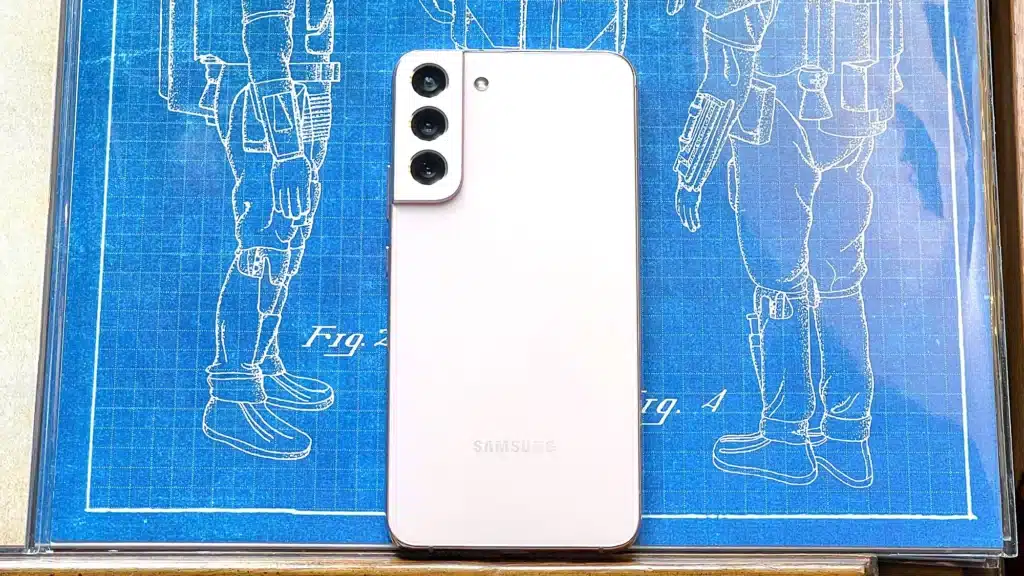 But feel a Glitch while using some high-performance Apps, you are scrolling speedily. Also, you are using it roughly, but this may be by the OS. Otherwise, the Phone itself is excellent.
But Some Glitch while using some high-performance Apps, you are scrolling speedily. Also, you are using it roughly, but this may be by the OS. Otherwise, the Phone itself is excellent.
Battery Life:
Samsung S22 Plus Battery boosts the power of 4500 mAh, but it is still smaller than a couple of other variants, which Samsung has released over a couple of years. It might sound weird that Samsung opted to use a smaller battery in the latest S22 Plus series, where its predecessors have a better and more significant battery pack. We have tested the battery pack to its limit, and it appears that even with this battery pack of 4500 mAh, it is still powerful enough to keep you going throughout the day. If we use the Phone with its full power, such as brightest display setting, 5G on, and continuous web usage, it still lasts for more than 9 hours. It will not be the case for an average user who uses the Phone for Maximum Hours. In that case, it can last for more than 16 hours with the highest settings.