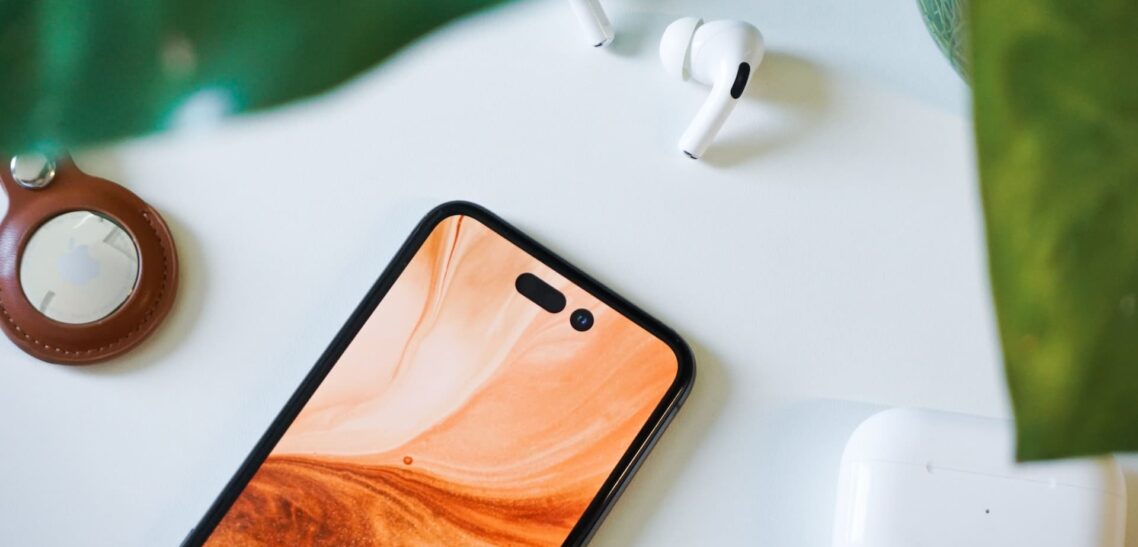 Are you thinking about upgrading your iPhone? If so, you might be interested in the iPhone 14 Pro and ‌iPhone 14 Pro‌ Max. Already, there's a tremendous amount of anticipation related to the release of this new phone, and there are a lot of new features you need to explore as well.
What are some of the new features that come with the iPhone 14 Pro and ‌iPhone 14 Pro ‌ Max, and what do you need to know about iOS 16? Learn more below, and see if it is worth upgrading your current phone to this beautiful new device.
The Dynamic Island
One of the first features you will notice about the iPhone 14 Pro and ‌iPhone 14 Pro ‌ Max is Dynamic Island. This is a new way that you will interact with your iPhone. In prior versions of the iPhone, you may have seen a notch at the top of the display. Now, it has been replaced with a pill-shaped region that has two smaller cutouts. They have been digitally merging together.
Instead of leaving this area unused, Dynamic Island will provide you with a wide range of notifications, alerts, and information about system operations. The island will fluidly adapt as you use the phone, ensuring all of your most important features are right in front of your eyes.
Some of the alerts and notifications that could be in your Dynamic Island include:
An incoming call banner
Information about an AirPods connection
Apple Pay
A low-battery alert
Charging information
An ongoing call
Playing music
You can customize your Dynamic Island to get the most out of this feature.

Image Source – Unsplash | Image by – Jeremy Bezanger
The ProMotion Display
Unless you currently use the iPhone 13 Pro, you will be interacting with the ProMotion Display for the first time when you upgrade to the iPhone 14 Pro and ‌iPhone 14 Pro‌ Max. It was originally developed for the iPad but is now being added to the iPhone.
The vast majority of displays have a refresh rate of approximately 60 hertz, but the iPhone 14 Pro and ‌iPhone 14 Pro‌ Max will have a refresh rate of 120 hertz, meaning that they will refresh 120 times every second.
This means that you may notice your iPhone updates faster when you scroll through the device. At the same time, a higher refresh rate requires more power, but iOS 16 will change the refresh rate depending on what you are doing, making sure you get the most out of your battery life.
The Always-On Display
One of the most interesting new features of the iPhone 14 Pro and ‌iPhone 14 Pro‌ Max is the Always-On Display. As the name alludes to, the display is always on and showing you information.
For example, your phone may continuously show you your wallpaper, time, and most popular widgets on the iOS 16 lock screen. This can be incredibly useful if you want to see important information or check the time without having to unlock your phone. New line.
Furthermore, with the Live Activities update coming for iOS 16.1, you might have access to even more helpful information with the Always-On Display. You can control the brightness level and refresh rate to help you save battery life. You can also turn it off if you want to protect your battery.
The Upgraded Cameras
Of course, the iPhone 14 Pro and ‌iPhone 14 Pro‌ Max will also come with various new camera features. For example, you might be interested in the novel 48MP camera that will take sharp, detailed photos.
You can also use the ProRAW format, which gives you more powerful photo-processing and unique editing features. There is even a front selfie camera that has gotten a significant upgrade.
A Longer Battery Life
Finally, the iPhone 14 Pro and ‌iPhone 14 Pro ‌ Max come with a longer battery life thanks to new technology and software updates with iOS 16. Of course, it is difficult to say exactly how long your battery life will last, but thanks to the new A16 Bionic chip being far more efficient, you should notice that your battery lasts much longer.
Some early estimates indicate that the battery in the new iPhone 14 Pro and ‌iPhone 14 Pro ‌ Max lasts about two hours longer when compared to the iPhone 13, but this is something that you might want to check out for yourself.
Explore the New iPhone 14 Pro and ‌iPhone 14 Pro‌ Max
If you are getting ready to upgrade your phone, you should consider using the iPhone 14 Pro and ‌iPhone 14 Pro‌ Max. Thanks to new technology and iOS 16, you get access to a wide range of new features that can help you get the most out of your device.